Chelsea messaged me a week before the wedding asking if I had seen the forecast – 80 mls was forecasted to a drought stricken farm area in one day, surely not?!  Turns out it was true. Even though it was beautiful to finally see so much rain, it meant that Chelsea and Jack's plans had to change…dramatically….the day before their outdoor Wedding. A collapsed marquee meant the reception was moved into town. Anyone from a small town, knows the sense of community and with the direction of the amazing Emma at The Styling Store the new location in town looked absolutely phenomenal.
⠀
I went to boarding school with Chels and when she told me she was wearing a Rue De Seine bridal dress, my heart skipped a beat. I had the same designer for my own day. If you are after a beautiful Bohemian feel you can't go wrong. Chelsea's dress was next level and fitted in seemingly with the whole wedding! As her Dad said ' the dress is so Chels'. She even let it go for a ride in the tinny, swapping her heels for RM's and trekking down the side of the muddy bank. There is nothing better then a farm girl who is up for anything.
I was privileged to be apart of the Wedding from start to finish. Starting with a beautiful arched concertina invitation. Featuring organic shapes and neutral colours. Chels let me have full run of the design and I couldn't be happier with the outcome. From here I completed all the signage, menus and stubby holders.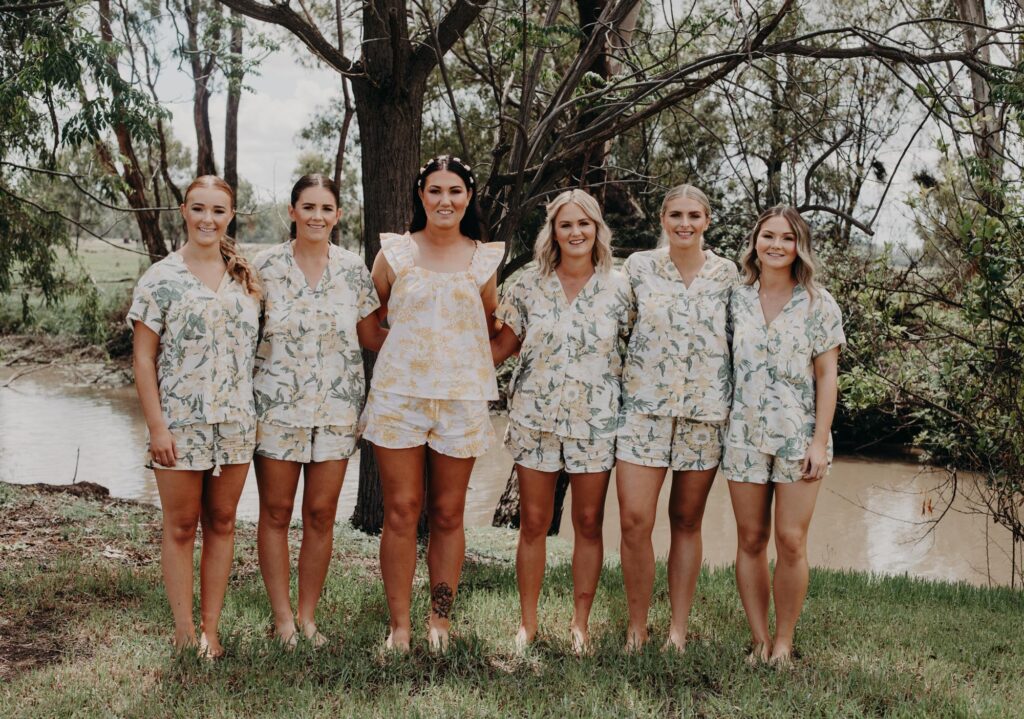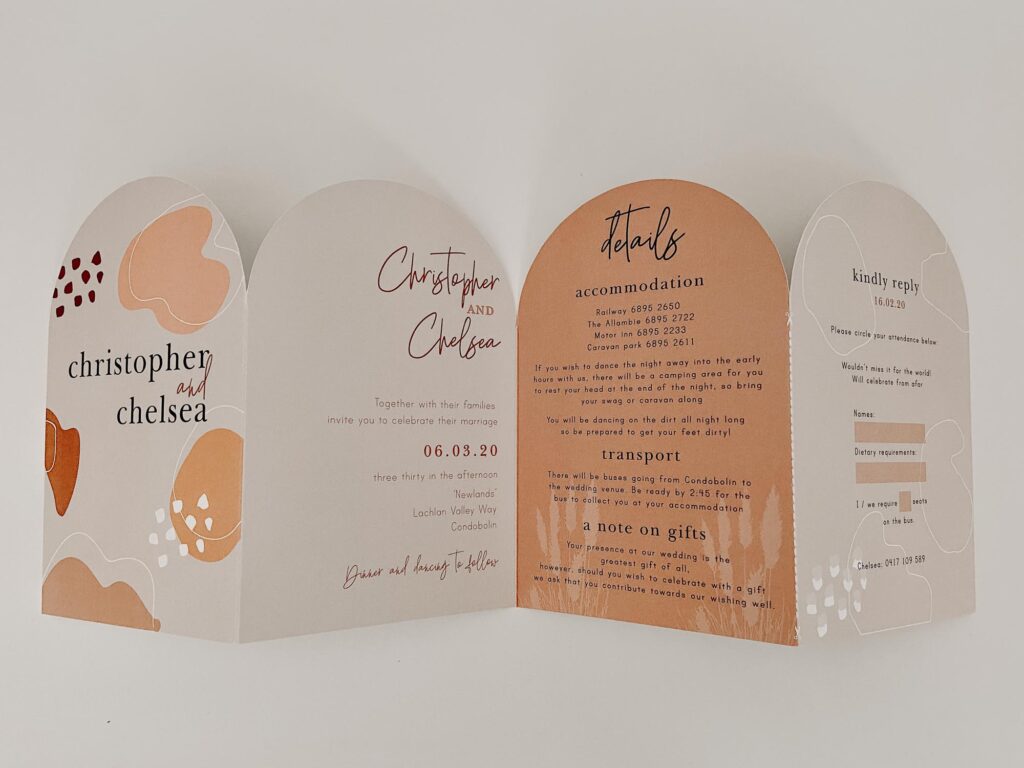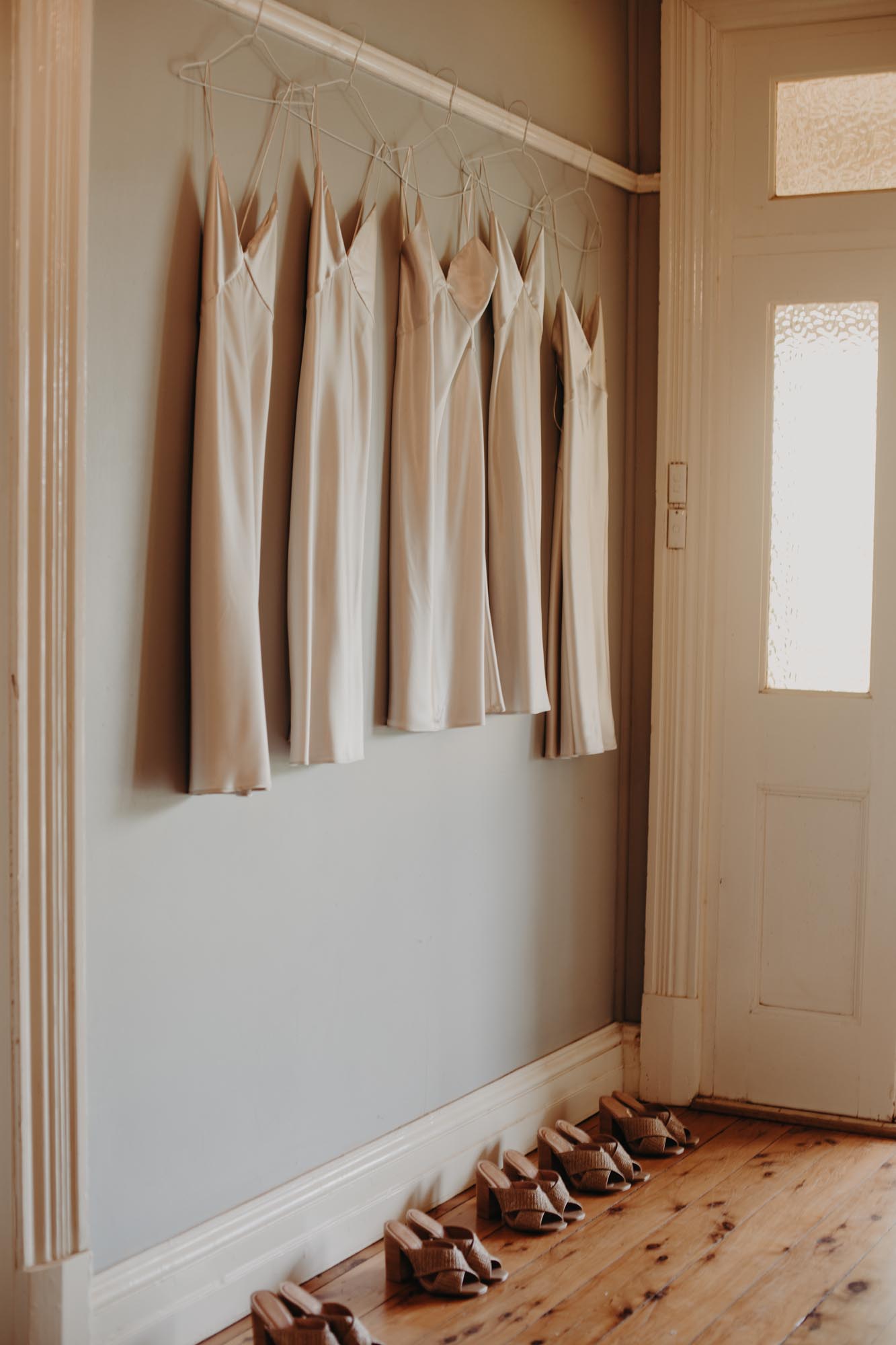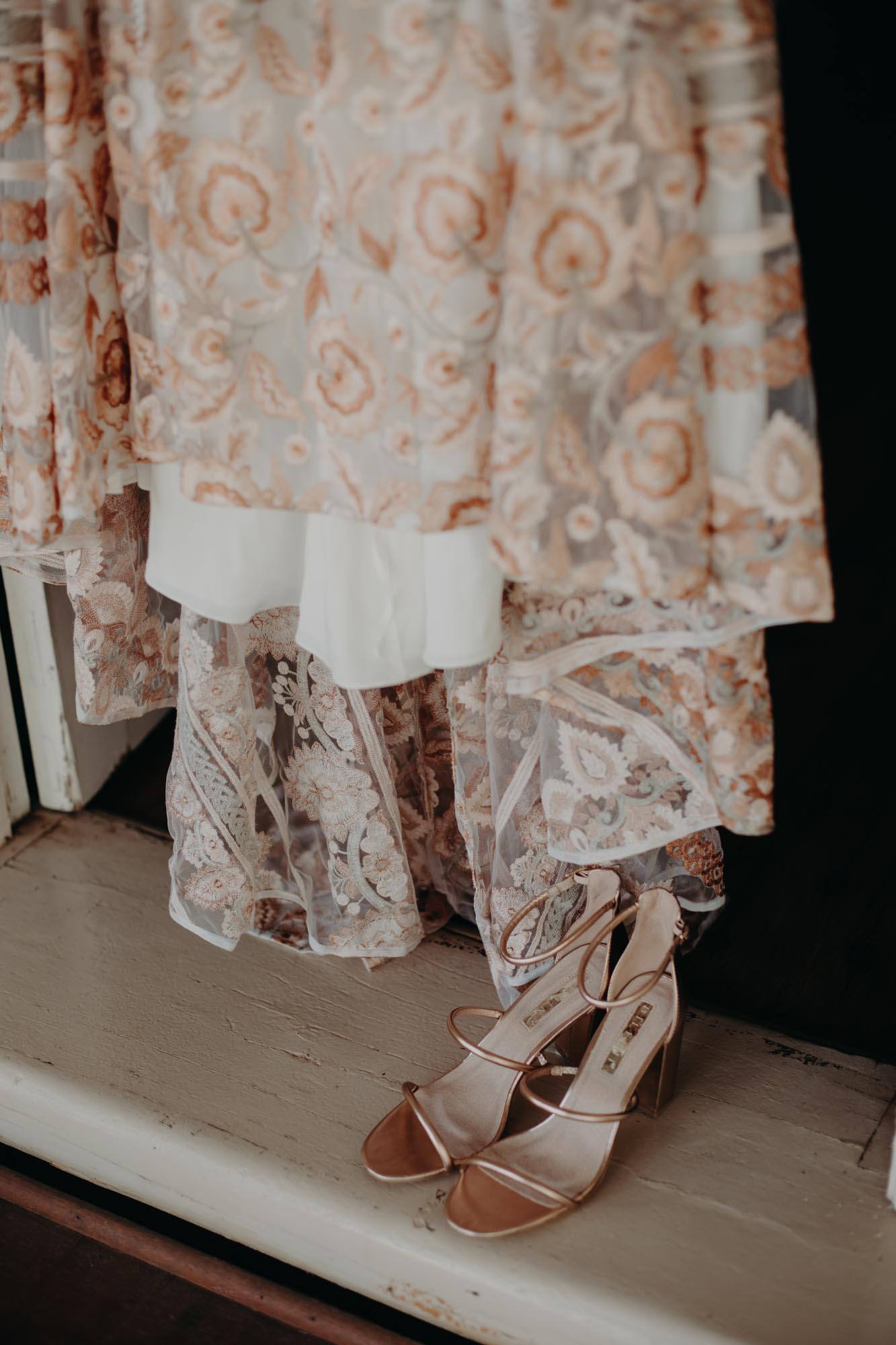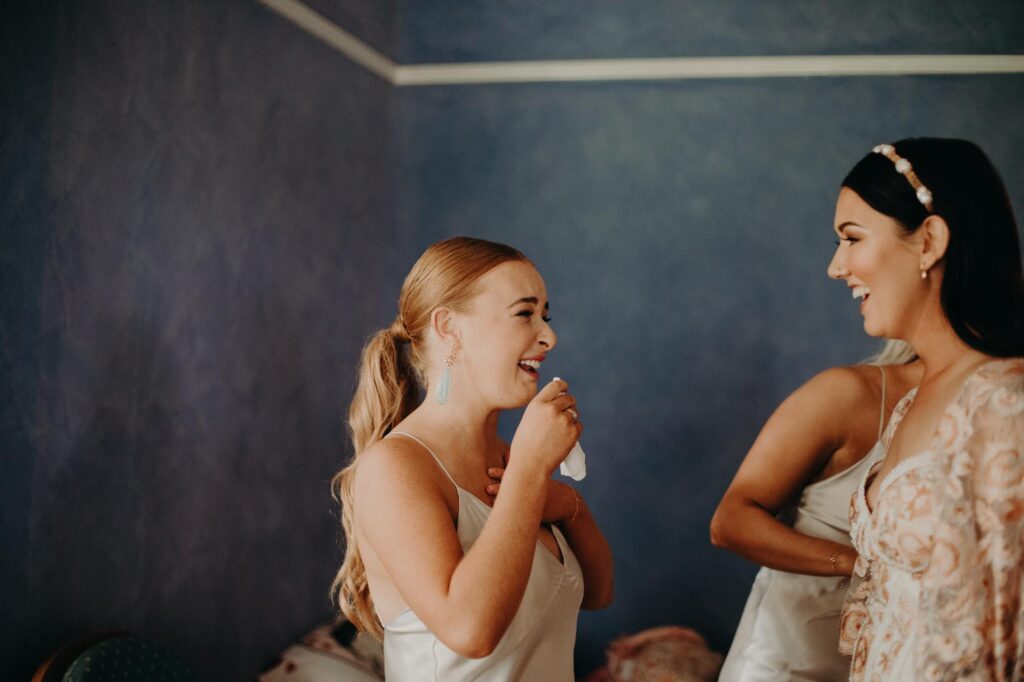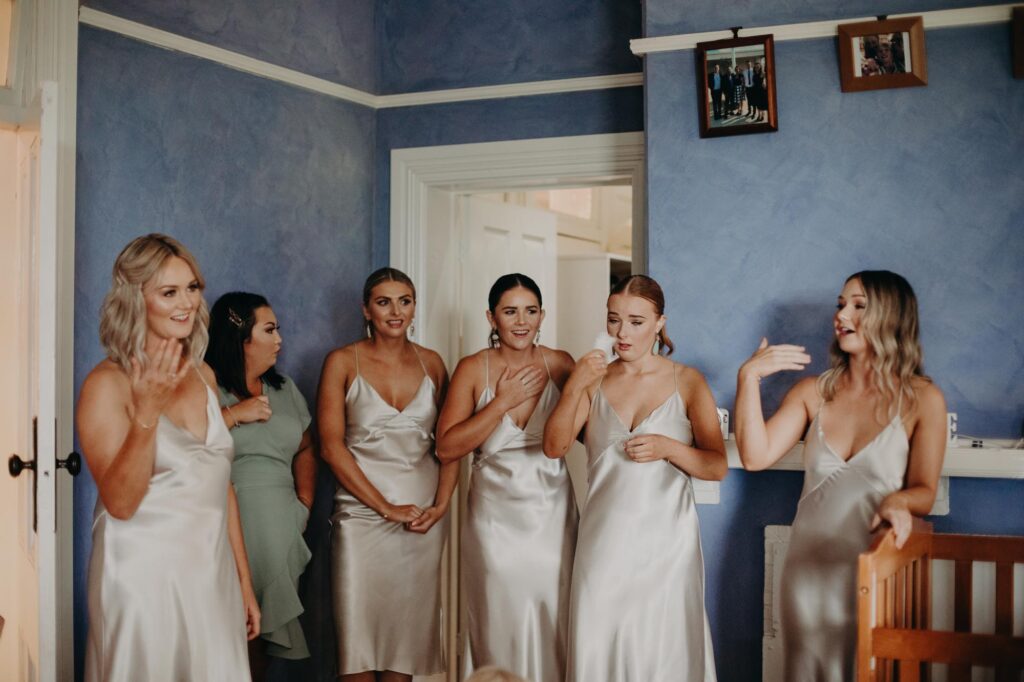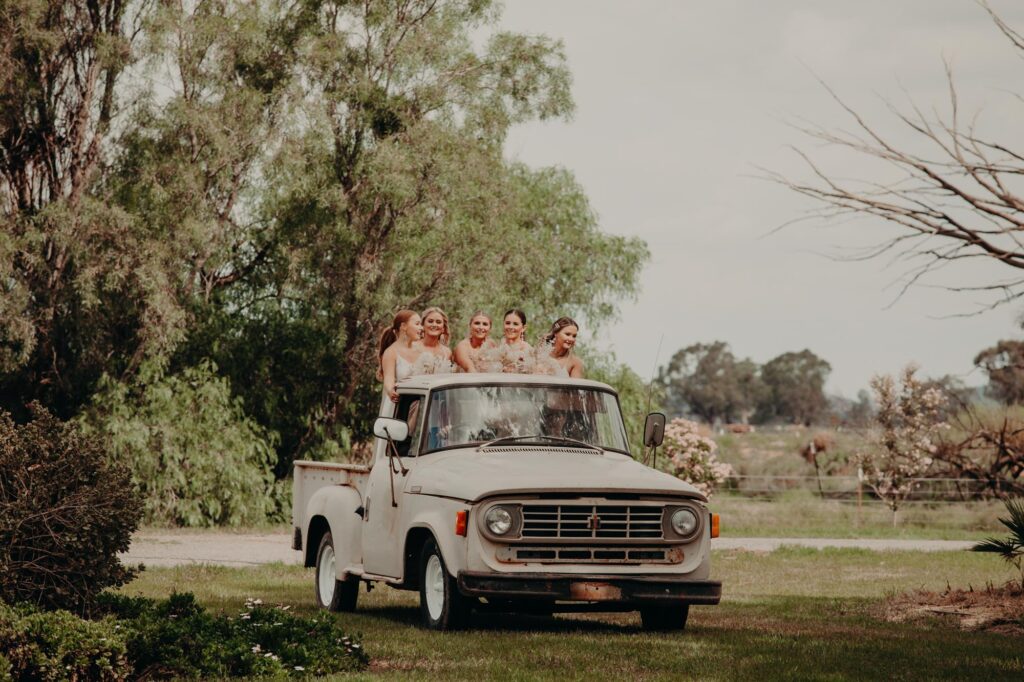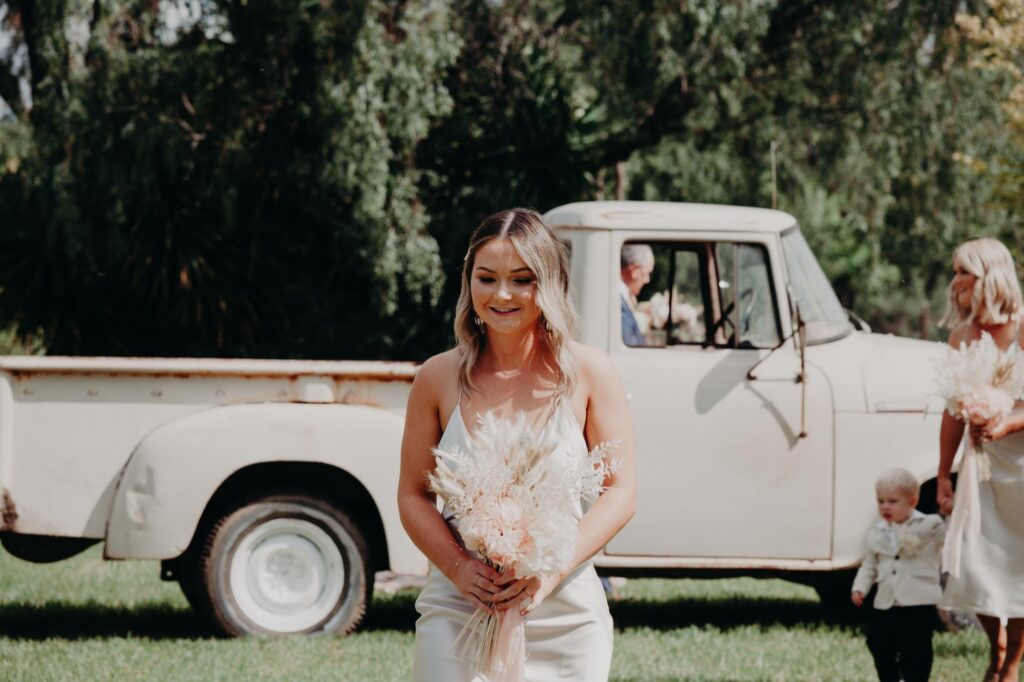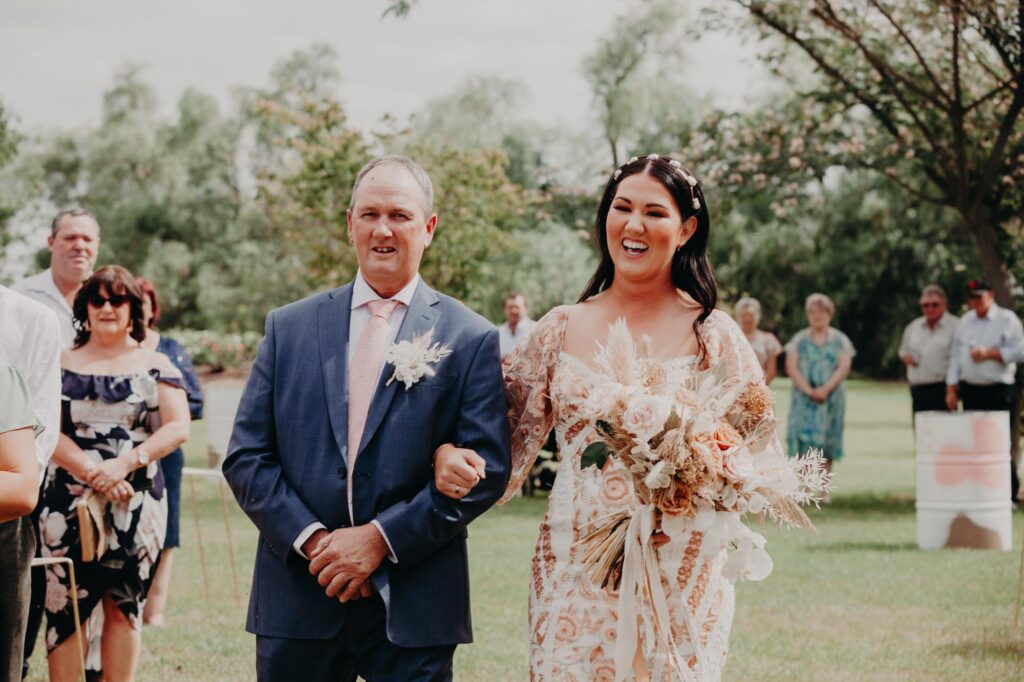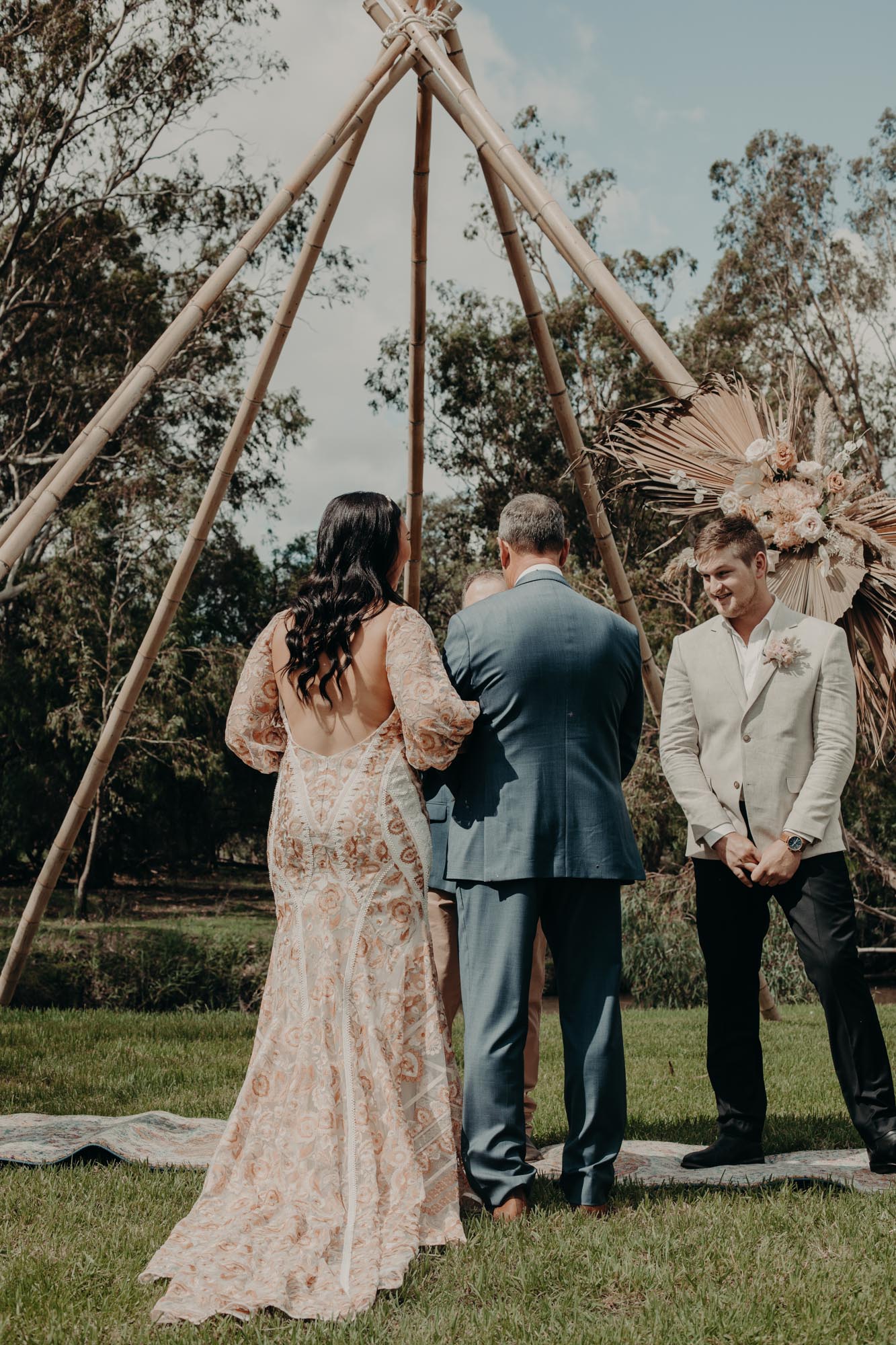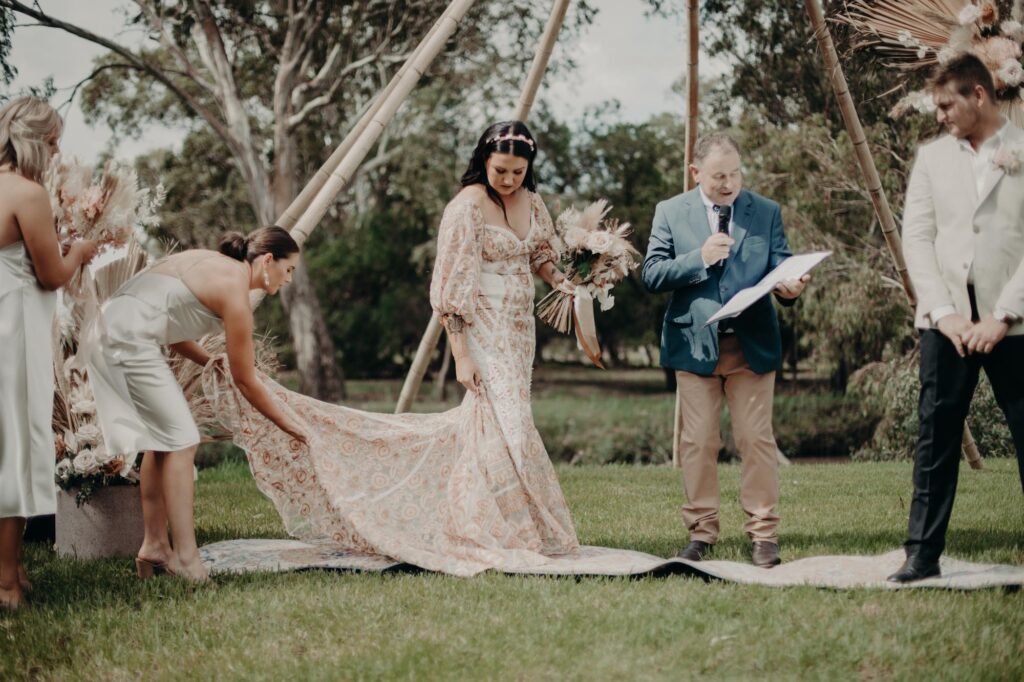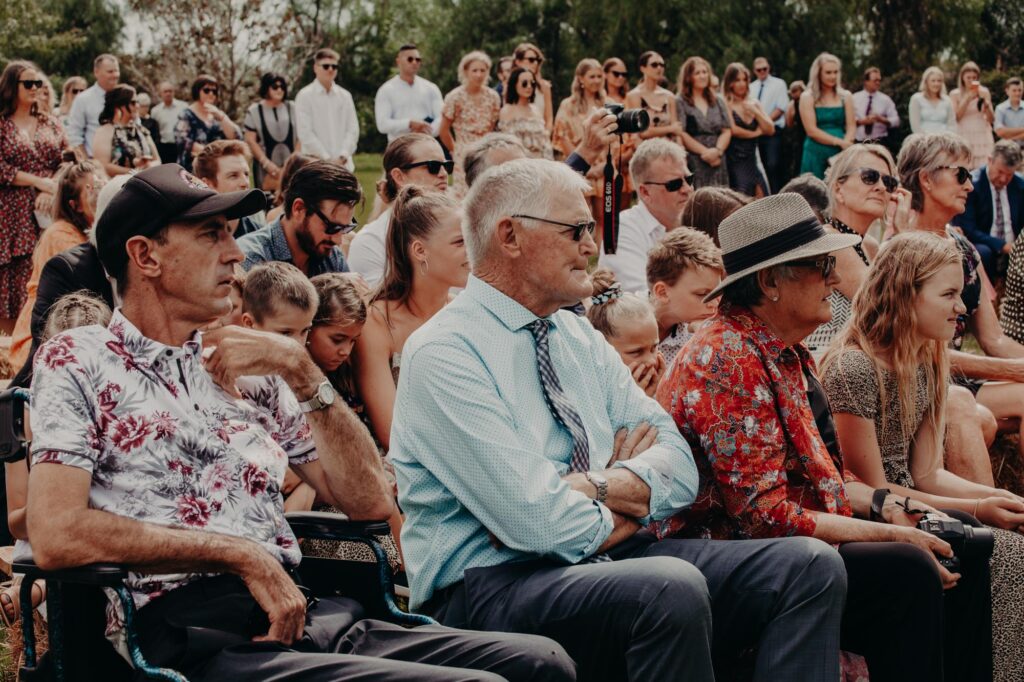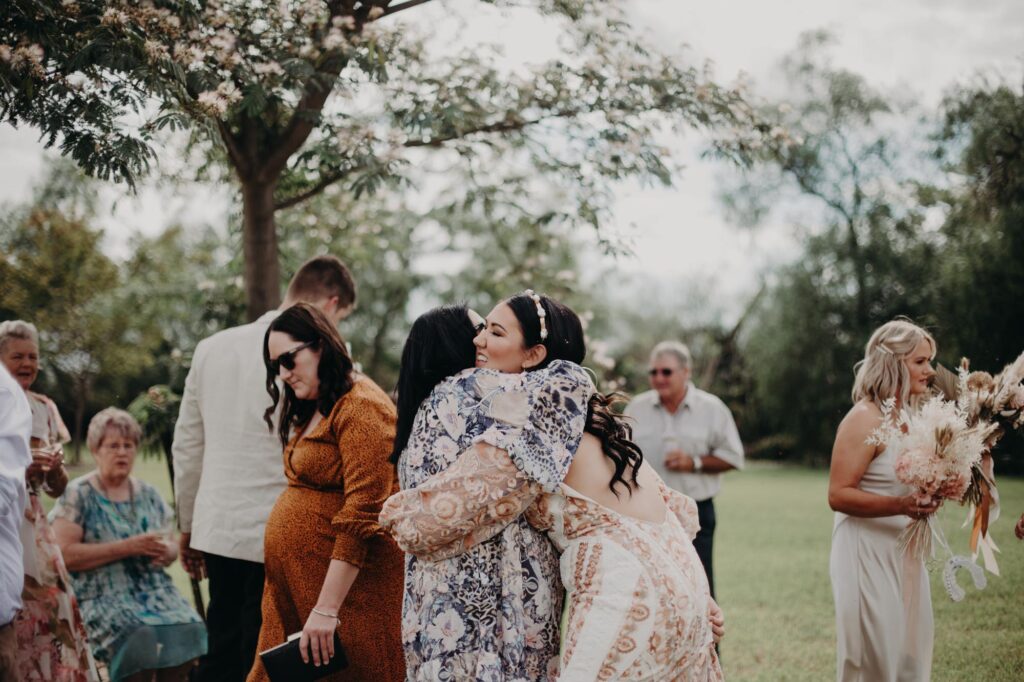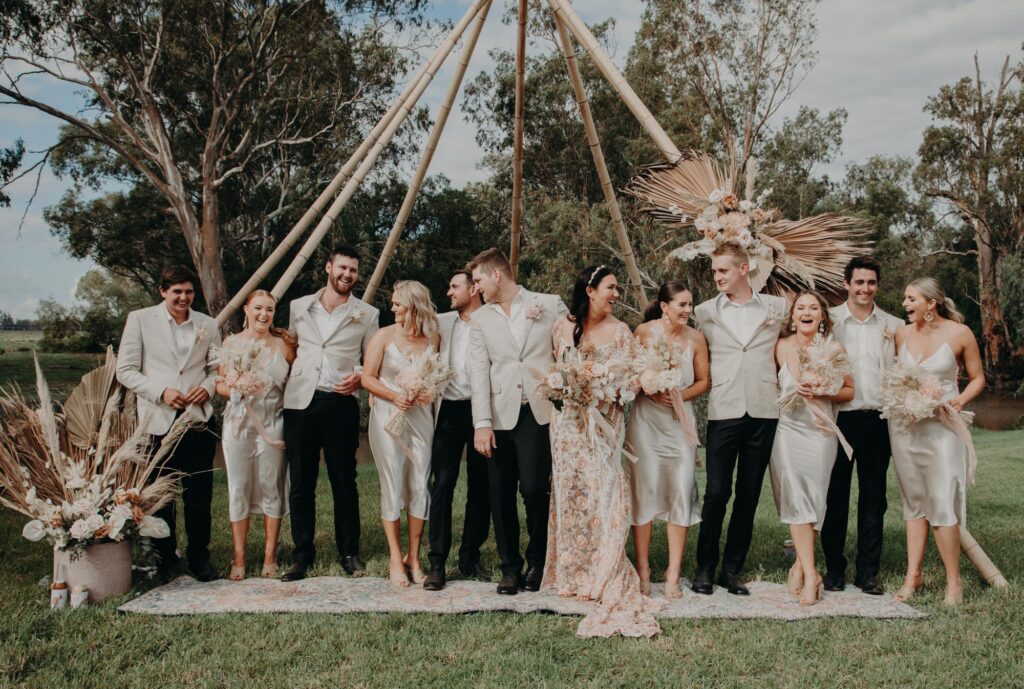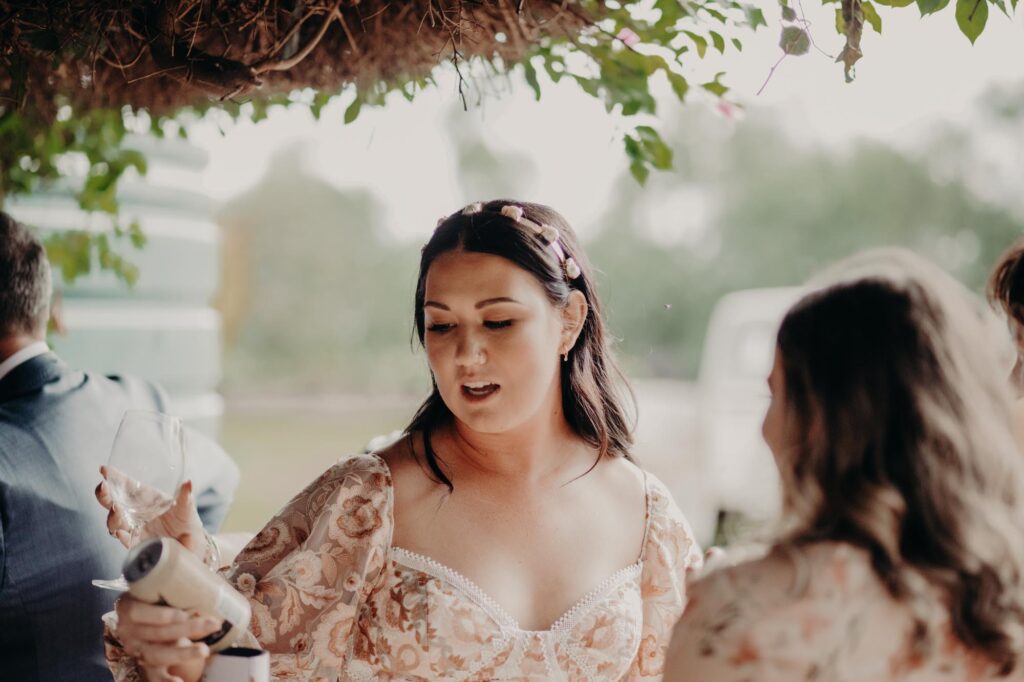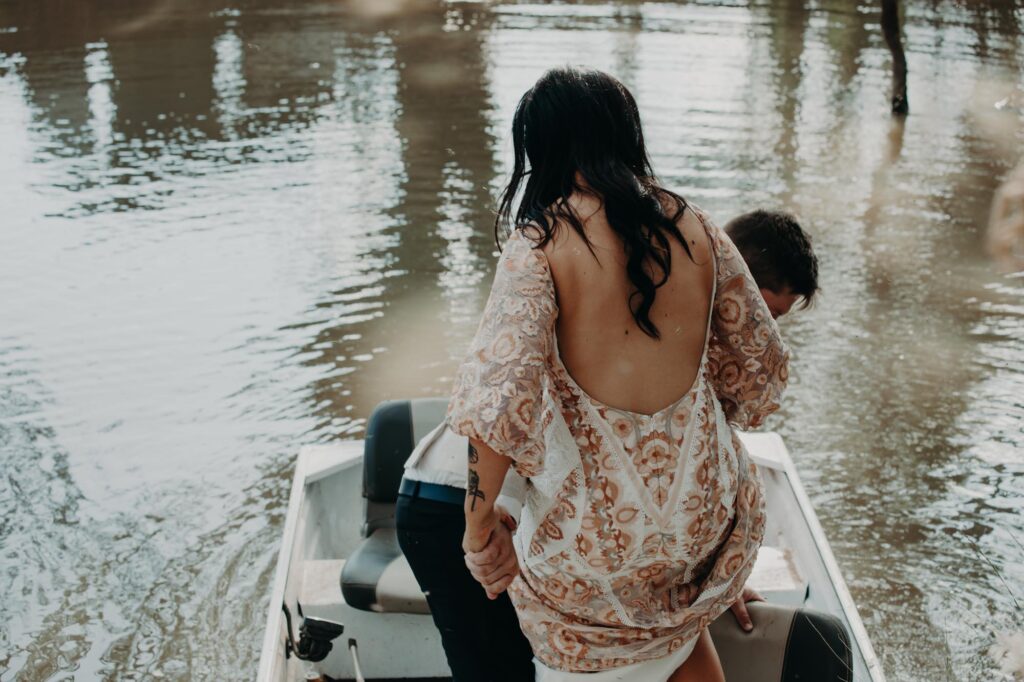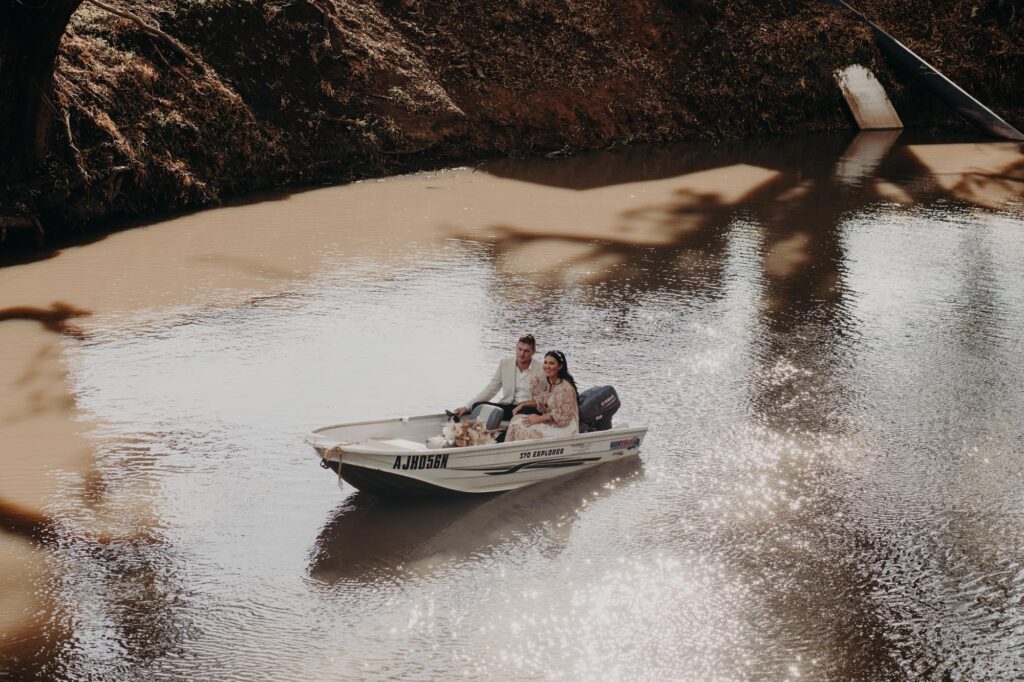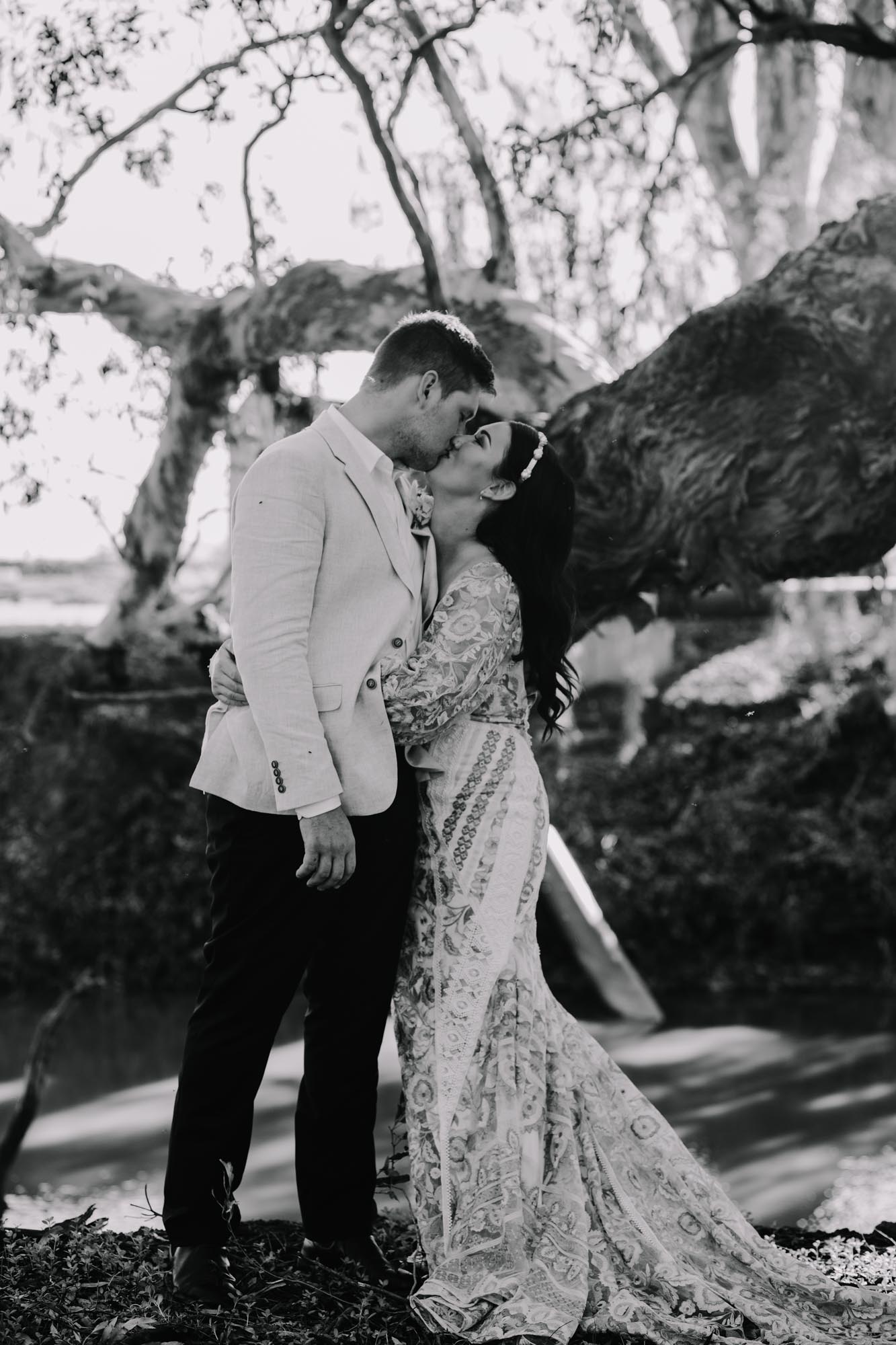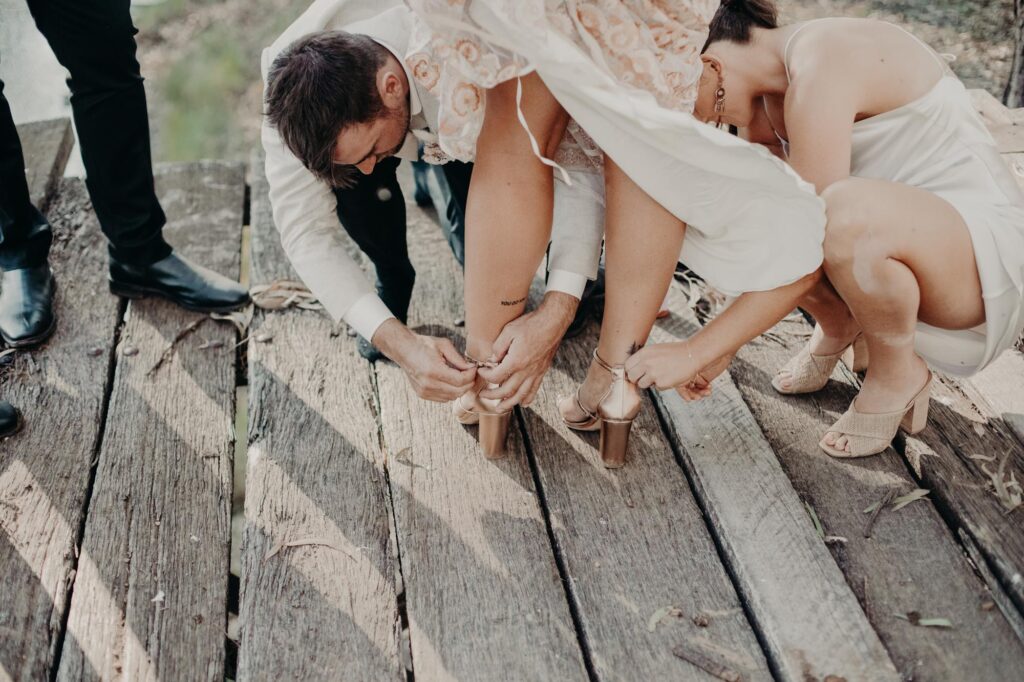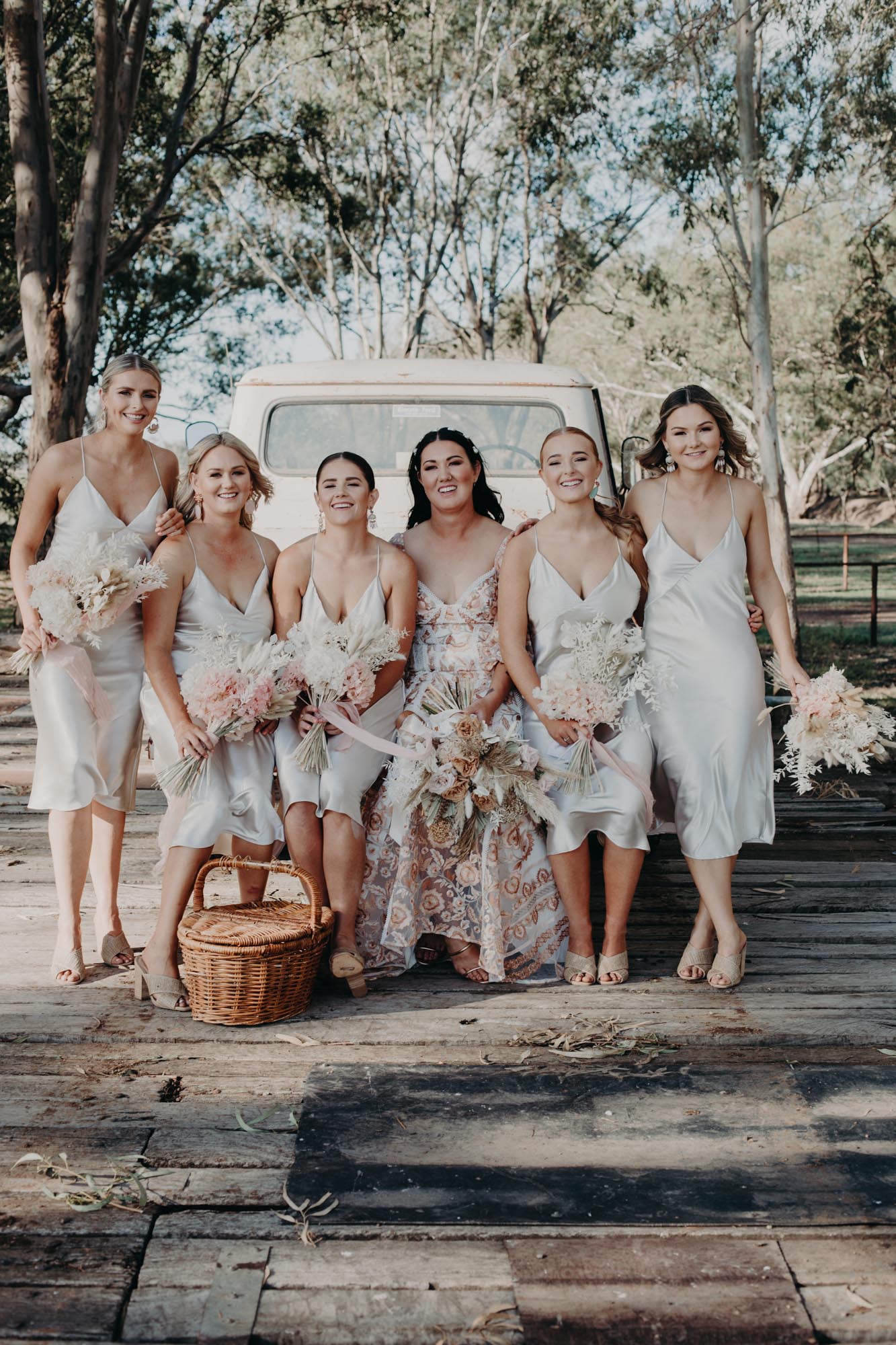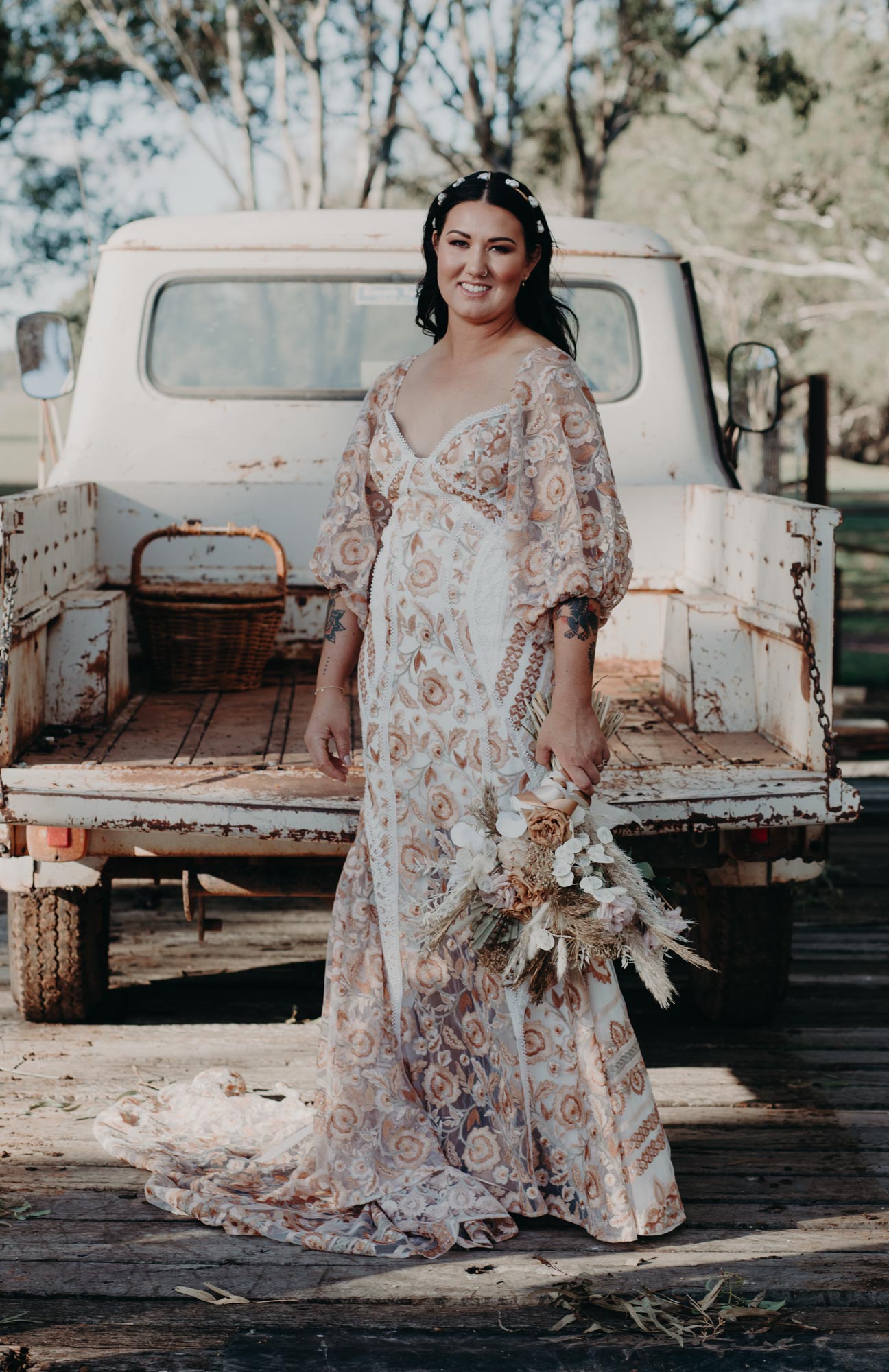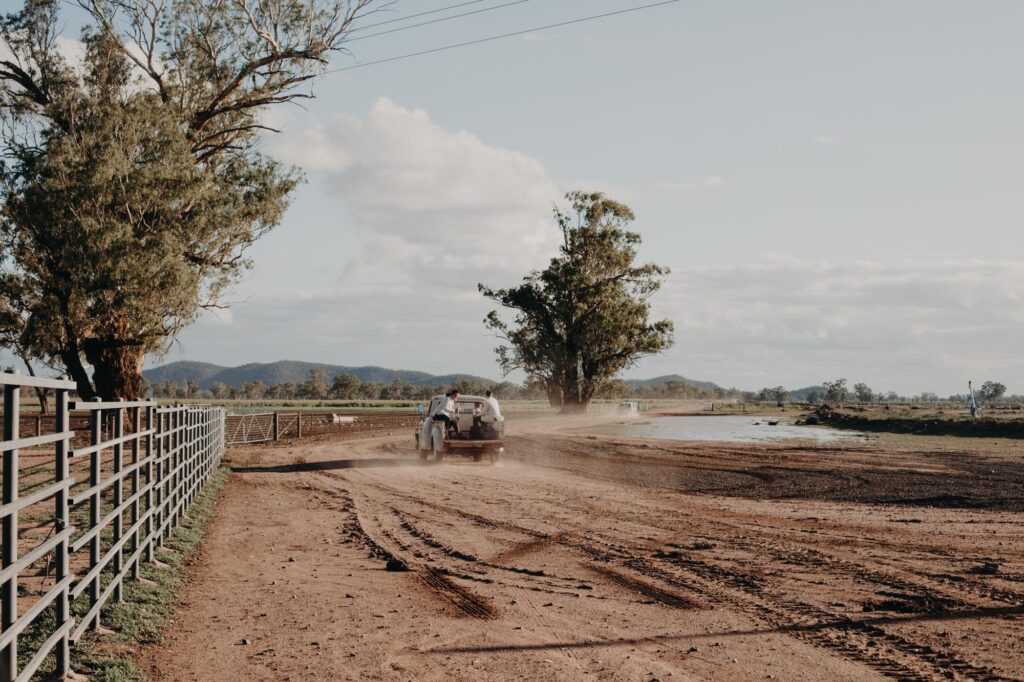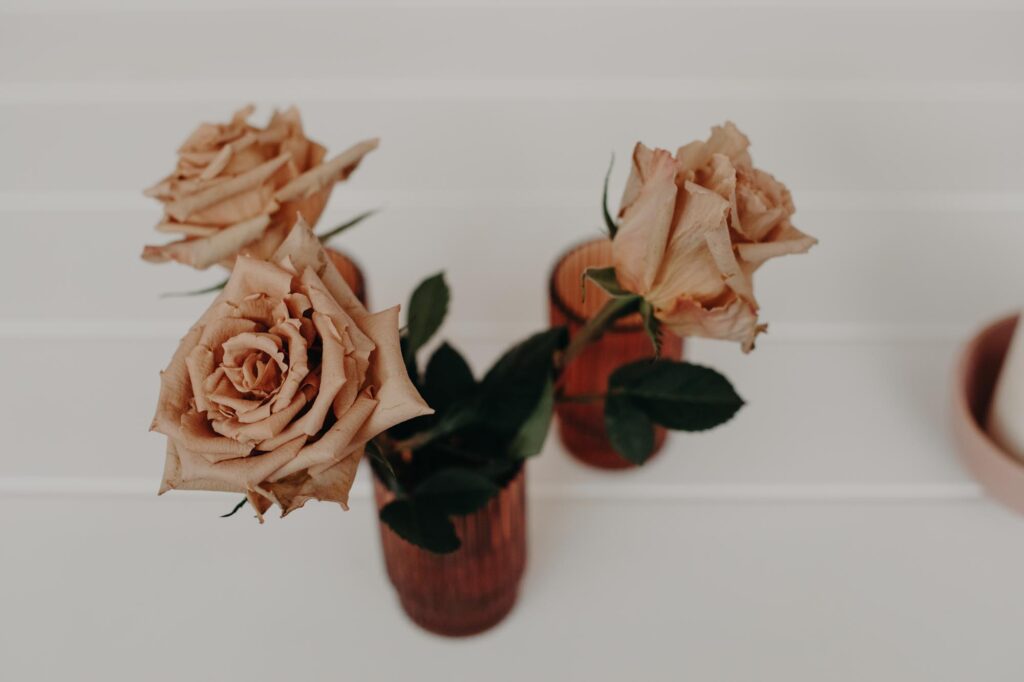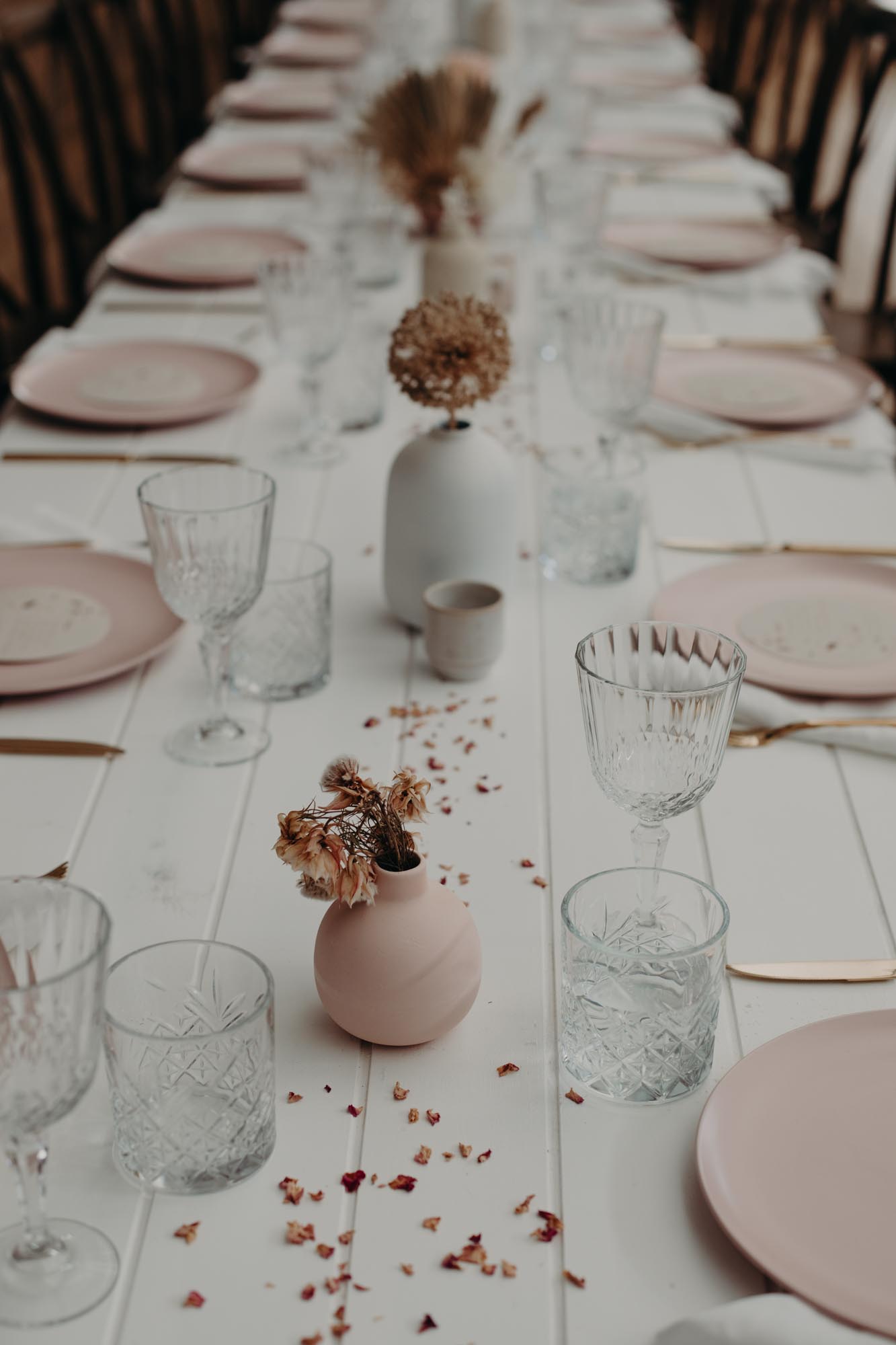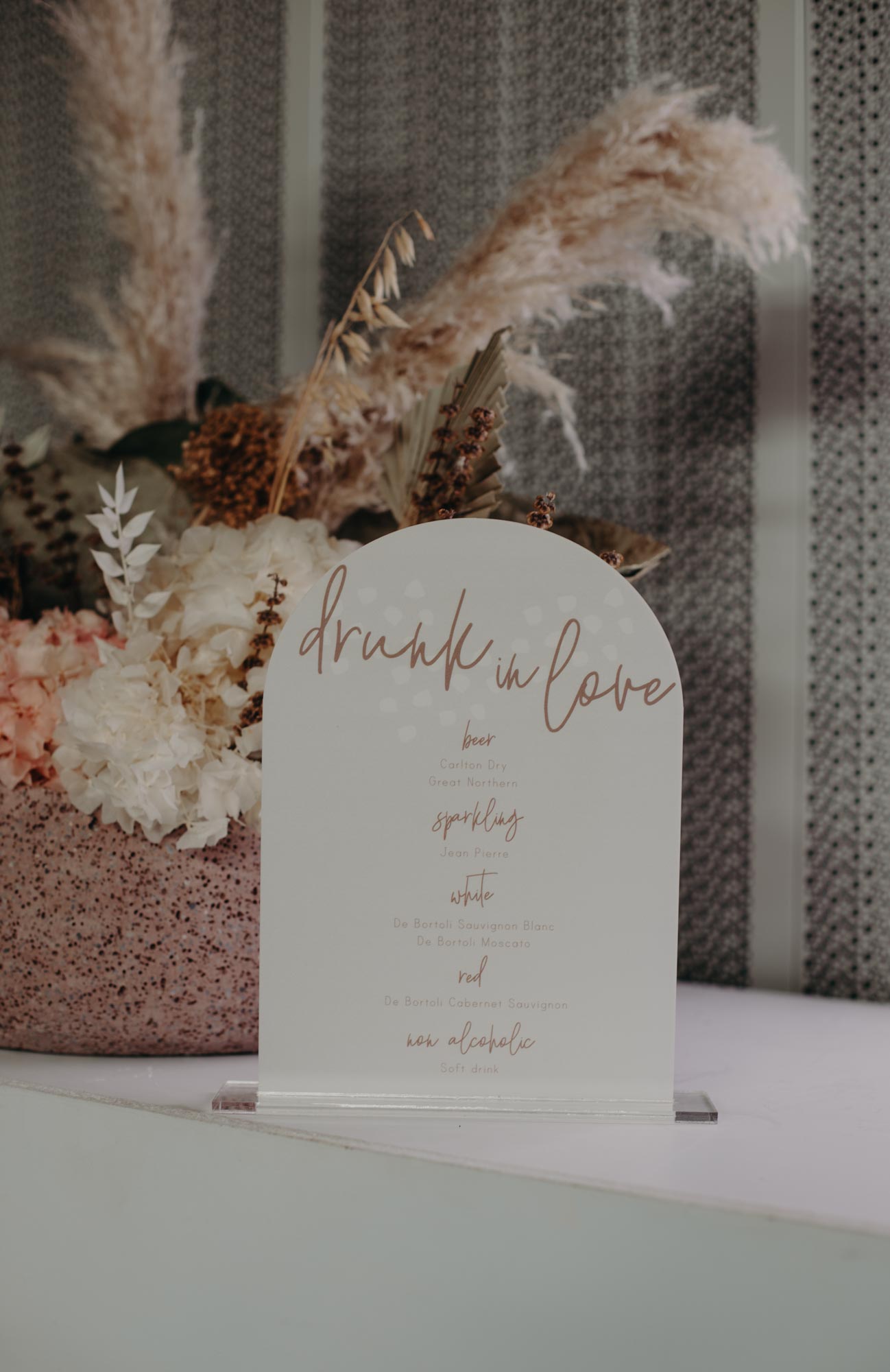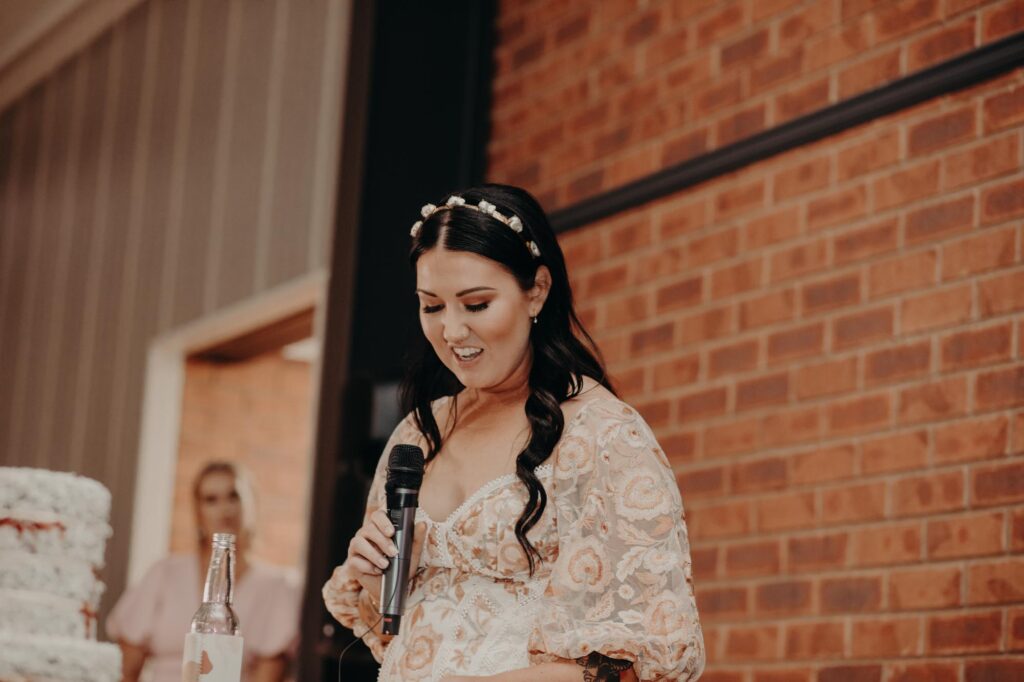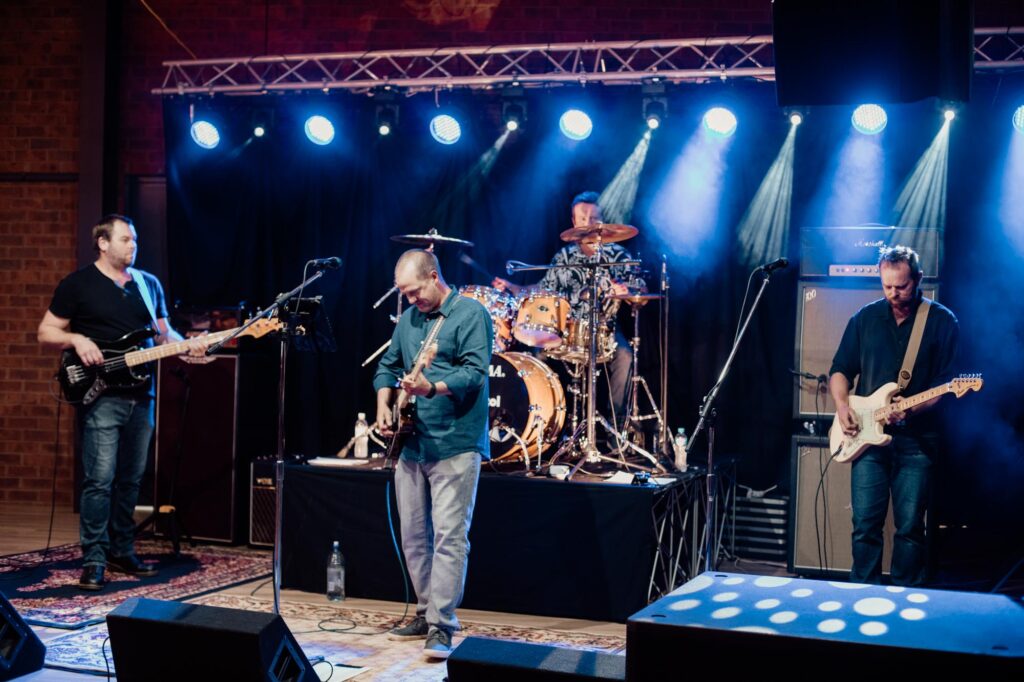 Venue: Family Property, Condobolin  | Florist: With Love Bespoke Styling | Stationery / Stubby holders: Yours truly
Celebrant: Ralph Martin | Videographer: Story With Heart Films | Stylist: The Styling Store
Hair: Billie – The Hollow | Makeup: Chelsea Price – The Hollow Dress: | Rue De Seine – The Bridal Atelier
Entertainment: Three Pistol Midnight | Caterer: Michele Seymour Catering